GoFundVeterans Main Focus is ensuring Veterans and their family can get the education they need to thrive and be successful. We believe that those prepared to put their lives second, deserve the best out of life. Every activity we offer aims to empower our heroes to look beyond illness and injury, regain their purpose, reach their highest potential.
Your generous gift today will make all the difference for our heroes who serve our country and their families. With your support, GoFundVeterans will provide direct financial assistance to help ease the burdens and relieve the financial strain for military families in need. Thank you for giving as generously as you can!
Current

$0.00

0%

Backers

0
Welcome to the Homes for Heroes Campaign! Under the aegis of GoFundVeteran, we are unveiling the 'Homes for Heroes' initiative. Our mission? To ensure that every veteran has a place to call home—a sanctuary where...
Current

$0.00

0%

Backers

1
In a world constantly evolving with technology, upskilling and reskilling have become more crucial than ever. Today, I'd like to introduce you to an initiative that marries the bright future of the tech industry with...

SEARCH CAMPAIGN
Find and Search campaigns. Calling all people to join our mission and to help our heroes. Click now to find a campaign that inspires you.
SHARING
Find a inspiring campaign and share it with your friends, family and the world to support the greater good and help our mission. The more you share the more we can help our heroes.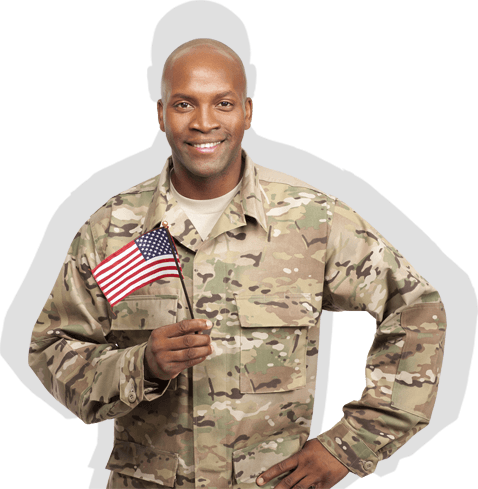 DONATION
Donate today to a campaign you find inspiring and will help change a veteran, a military family or the world.

SEARCH VETERANS BUSINESS
We are dedicated to veterans, the military and their families and we know you want to support them. We are starting a directory of veterans businesses. Register your business or find one today in your local area.